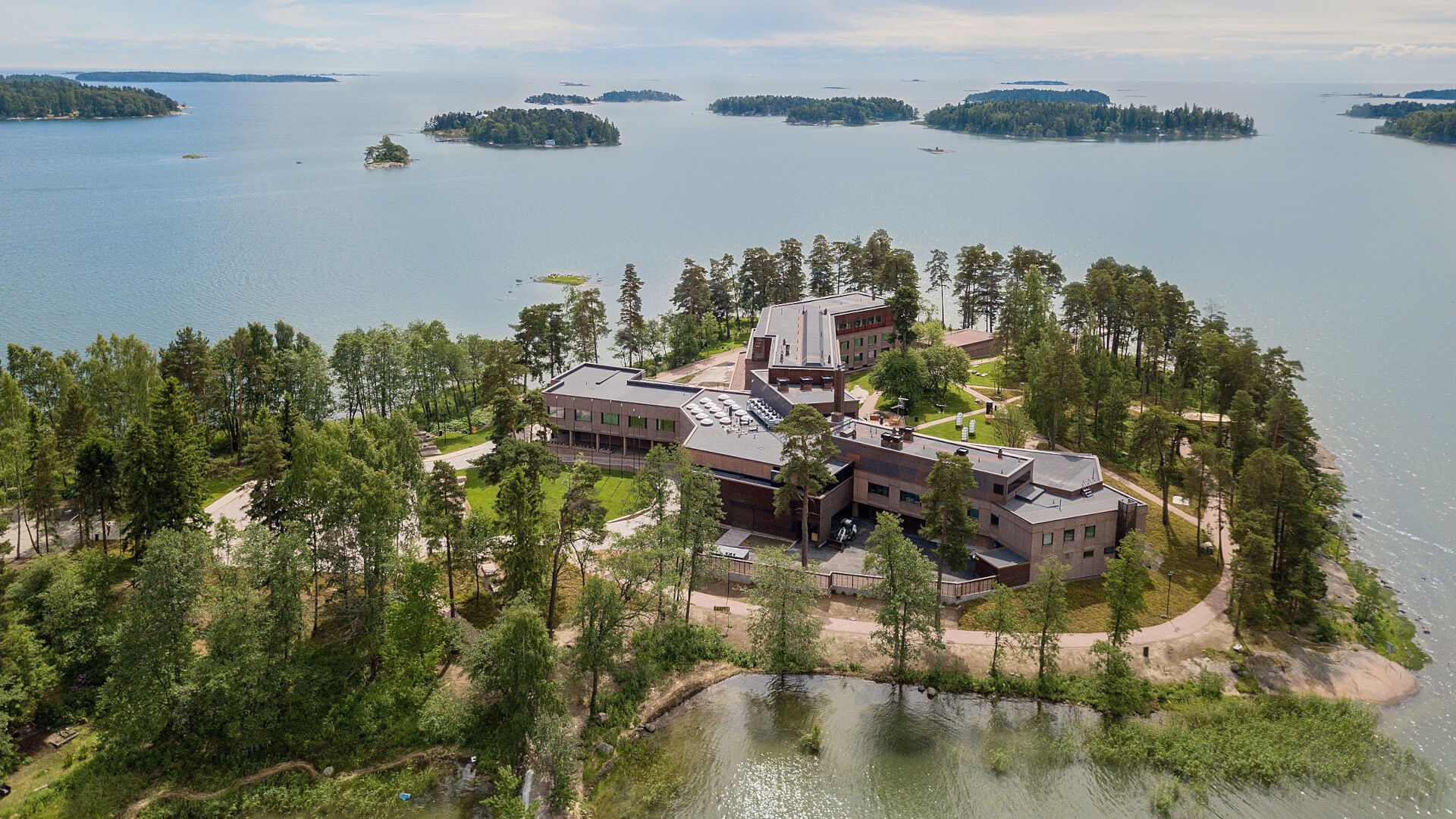 (cropped, compressed) original: Kulturliv, CC BY-SA 4.0, via Wikimedia Commons
How do you evacuate as many people as possible from a major city as immediately as possible? How is the population supplied with important information when the power is out after a cyberattack? How do you counter disinformation campaigns and targeted political destabilization? Experts have been discussing such questions for a long time, but they have become even more urgent in the context of the Russian war of aggression against Ukraine, which is also being waged by hybrid forces. This made the task of developing a specially adapted setup for Senaryon for a specialist conference of the Hybrid CoE think tank in Helsinki all the more exciting.
What it's about
The participants were European and transatlantic experts on resilience against hybrid threats as well as representatives of civil organisations. The objectives of the conference, which took place in Helsinki, were to exchange ideas between the two groups, to develop recommendations for policy and new ideas for research.
So there was a scenario with a threatening starting point and roles, but the roles corresponded to the actual professional backgrounds of the participants. Arguments were based on the participants' own opinions, not on predetermined positions as in our simulation games. The fictional scenario and the playful software environment helped to motivate the participants and made the discussions freer than would have been the case in a classic conference format. In addition, all results were available digitally and could be exported from the software in a clear format and made available to the commissioning parties.
How it works
All conference participants logged into Senaryon on site, found themselves on the platform with their real names and were assigned to thematic groups. In these groups, they worked out recommendations for the Security Council of a fictitious country in several rounds. Discussions took place face-to-face in smaller groups, and the proposals and recommendations were entered into the virtual environment of Senaryon.
Together with the organisers of the conference, we developed the concept for the conference in advance and planned and implemented the technical and didactic structure on Senaryon on this basis. We were on site in Helsinki for the conference, introduced the participants to the use of the software and were available for all questions and last-minute changes.
Senaryon as a hybrid conference tool, with the help of which international experts could discuss and document their proposals for strengthening resilience against hybrid threats. All content came from the commissioning parties, the concept for the conference was developed together with our didactics team and implemented by our technicians with a tailor-made concept.