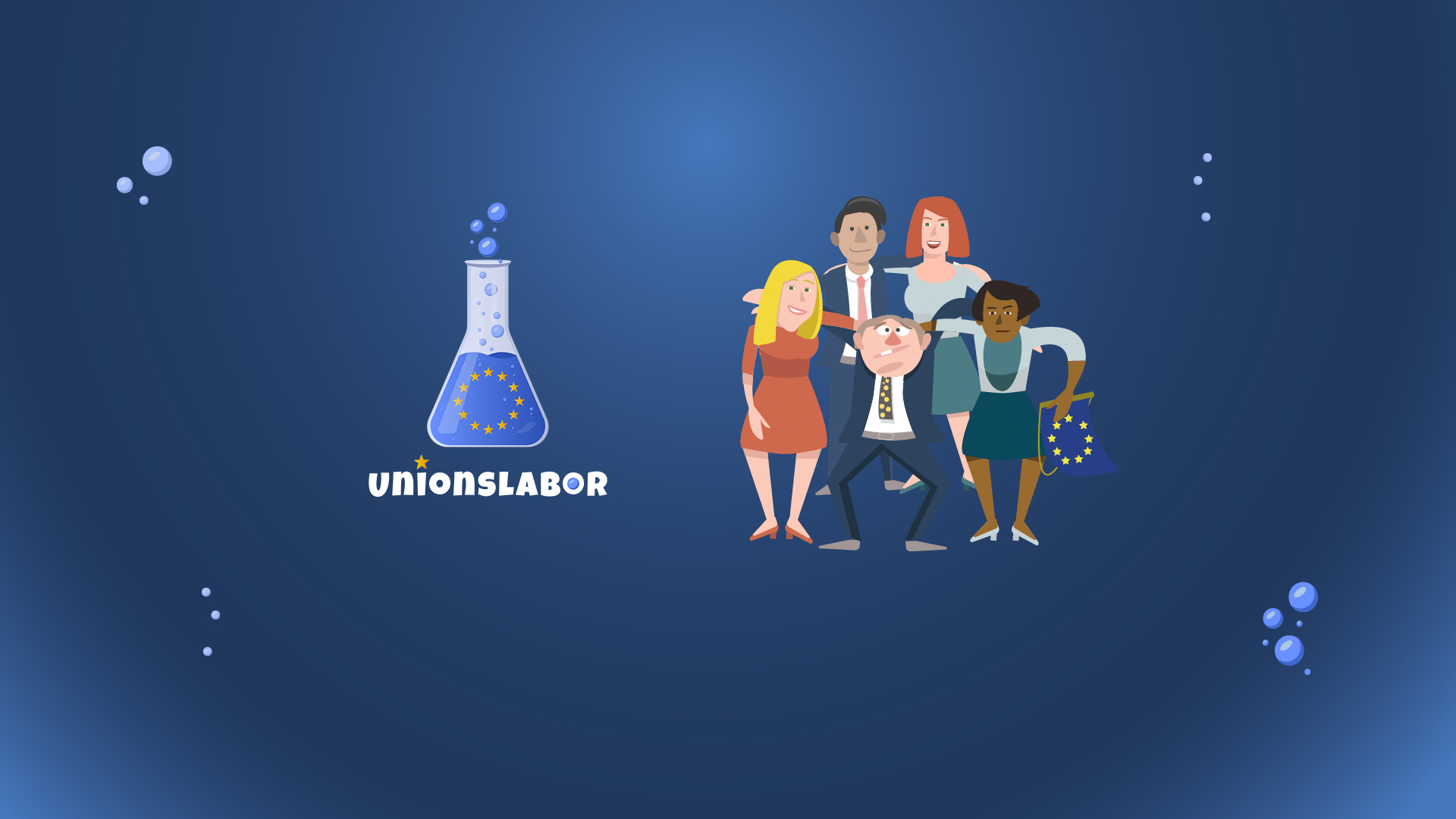 Unionslabor is a unique digitally-supported simulation game for European education. Nearly 20,000 people have already played Unionslabor in Germany. The serious game can be played in person on-site or remotely. Creating a game is easy: with just three clicks, you can create your own game on unionslabor.de and start playing immediately!
What it's about
In just 45 minutes, participants playing the role of European heads of state and government design their very own EU. They play with numbers, trends, and measures and learn about the impact of their decisions on the development of the EU. No group negotiates the same way, each union develops its own unique gameplay. A teacher who regularly uses Unionslabor in class describes it as follows: "The game uniquely brings complexity, opportunities, and challenges in the important field of European politics to students."
Nationwide, teachers integrate this educational offering into regular school lessons on the topic of Europe. Additional teaching materials and worksheets are available to deepen the learning experience.
How it works:
Using the unionslabor.de website, you can create a game with just three clicks. Participants then enter the game code on their smartphone or tablet and are immediately in their role. All information about the game process and their role can be found in the game interface. The actual negotiations take place verbally and live. Five people negotiate per game, and multiple games can be created for larger groups. The results of the games can be visually compared and used as an introduction to evaluation.
The special feature: Free access
The Bertelsmann Stiftung and the Heinz Nixdorf Stiftung have funded the development of this innovative educational offering. Due to the generous support of the two foundations, the political simulation can be conducted free of charge!
If we have piqued your interest: you can find information about Unionslabor at unionslabor.de